Tasty. Here's the freshly-dyed yarn I promised yesterday. I was going to re-skein it, but that didn't seem worth the trouble. All 220 yards? I really don't think so.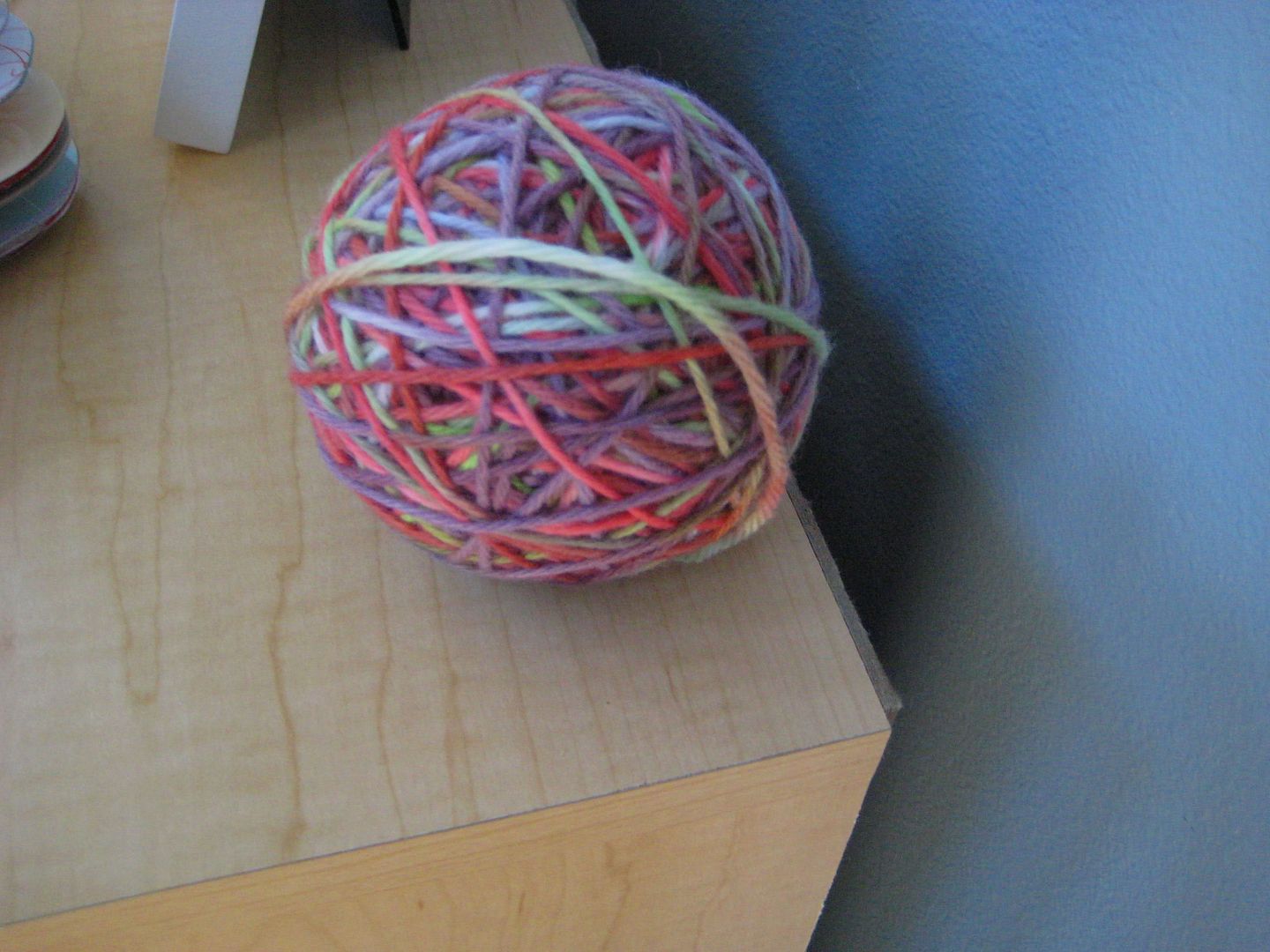 This picture is the most accurate depiction of the colors. I accidentally bought a bunch of blue packets, thinking that the Kool-Aid inside was blue as well. It turned out to be red Tropical Punch. That's what I get for not reading.
Oh, the drama!
One more, for emphasis. You know you want some.